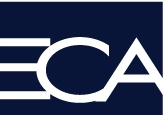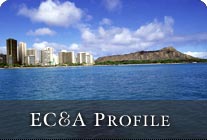 CA LLP (ECA) is a Certified Public Accounting Firm that has been providing professional services to the business community since 1982. We offer a full spectrum of services regularly provided by a certified public accounting firm. Our services include:
Audits, reviews and compilations of financial statements;
Tax return preparation and planning;
Personal financial planning;
Analysis and implementation of computerized accounting systems;
Estate planning.
Our firm also has considerable experience in providing specialized services in the following areas and industries:
Construction cost accounting and administration support service to contractors;
Hotel accounting and administrative support services to property owners and management companies;
Expert accounting testimony and litigation services to clients involved in financial disputes;
Application for and adherence to federal and state government guidelines for not-for-profit entities;
Attest services for select governmental agencies.
ECA's steady growth demonstrates our ability to successfully anticipating client needs from practical business solutions to financial and other business problems. We plan and manage engagements in such a way that our knowledgeable and experienced professionals provide timely, cost efficient services.
Click to view EC&A Partner Profiles
> ECA LLP (ECA) is a Certified Public Accounting Firm that has been providing professional services to the business community since 1982. We offer a full spectrum of services regularly provided by a certified public accounting firm. Our services include: Audits, reviews and compilations of financial statements; Tax return preparation and planning; Personal financial planning; Analysis and implementation of computerized accounting systems; Estate planning. Our firm also has considerable experience in providing specialized services in the following areas and industries: Construction cost accounting and administration support service to contractors; Hotel accounting and administrative support services to property owners and management companies; Expert accounting testimony and litigation services to clients involved in financial disputes; Application for and adherence to federal and state government guidelines for not-for-profit entities; Attest services for select governmental agencies. ECA's steady growth demonstrates our ability to successfully anticipating client needs from practical business solutions to financial and other business problems. We plan and manage engagements in such a way that our knowledgeable and experienced professionals provide timely, cost efficient services. Click to view ECA Partner Profiles>